Category Archives: Itineraries
A few of the larger residents in Chobe National Park on a recent trip! — at Chobe National Park, Botswana.
Any one for coffee? — at Chongwe River Camp, Lower Zambezi.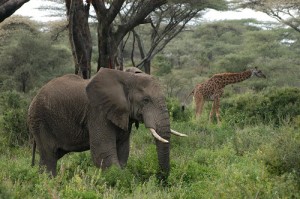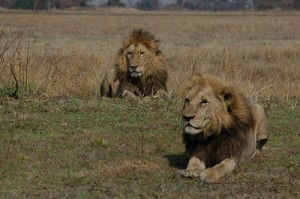 In February, we organised a very special trip bringing together two legendary guides, the brothers Peter and Soren Lindstrom. A spectacular safari with two of Africa's greatest guides during the most fascinating spectacle one can witness; The Great Wildebeest Migration of the Serengeti.
There will come a time when safaris with this calibre of guiding are a thing of the past. Soren learnt his bushcraft from the famous hunters and game wardens of the 1960's, and has been leading safaris across Africa for 40 years. Peter is best known for his work with the Maasai, pioneering community based tourism and gaining global recognition for his achievements. Peter knows more about their fascinating culture than anyone in East Africa. Together they easily infect everyone with their wonderful sense of humour and genuine enthusiasm for every aspect of the African bush.